Praise from the critics * Awards * Exhibitions * Biography
DIANE GOODE has written seven and illustrated over sixty beloved and critically acclaimed picture books, including the New York Times Best Sellers; FOUNDING MOTHERS, LADIES OF LIBERTY, The NUTCRACKER BALLET and the Caldecott Honor Book, WHEN I WAS YOUNG IN THE MOUNTAINS.
Praise from the critics:
Kirkus: (*starred review) "Goode's illustrations are often breathtaking." FOUNDING MOTHERS, Cokie Roberts & Diane Goode
Publisher's Weekly "…her ink lines are the very definition of verve, her sense of comic detailing is faultless." BUT I WANTED A BABY BROTHER, Kate Feiffer & Diane Goode
Betsy Bird: "ALLIGATOR BOY" is small and quiet and supremely sublime." Cynthia Rylant & Diane Goode
The New York Times: "Diane Goode's pen-and-ink drawings spin out like ragtime, each squiggle denoting a rustle of silk or a whoop or whisper." THANKSGIVING IS HERE!, Diane Goode
Kirkus: (*starred review) :"Goode has transformed this 19th-century etiquette primer into a degustatory romp... Look carefully at every spread so as not to miss a crumb of this delicious humor." MIND YOUR MANNERS, Diane Goode
Booklist: "Exquisitely drawn yet always centered on its two pint-size heroines, the book shows off the sophistication of Paris and juxtaposes it with the broad comedy of pratfalls and flying pastry. The result is as delectable as the pink birthday cake." MAMA'S PERFECT PRESENT, Diane Goode
Kirkus:(*starred review) "... charming, gorgeously illustrated. Wilson & Goode combine their comedic artistry to create an edgy and substantial collection of light verse with exquisite accompanying pen-and-ink drawings unafraid to explore childhood's darker reaches...At once affirming, and poignant: a stunning visual and poetic compendium of growing up." OUTSIDE THE BOX Karma Wilson & Diane Goode
Kirkus: "Goode's sublime ink-and-watercolor drawings..... hysterical and adorable." NINJA BABY, David Zeltzer & Diane Goode.
Kirkus: (*starred revies) "...rendered with masterful control of ink sketching and pastel washes. Winning text and illustrations for bedtime." WHEN I GROW UP, Julie Chen & Diane Goode
AWARDS:
Caldecott Honor * ALA Notable(s) * Notable Children's Trade Book in Social Studies *ABA Pick of the Lists * Story Telling World Award * Oppenheim Platinum Book Award(s) * Southern * California Council on Literature for Children & Young People * Red Book Children's Book Award, Top Ten * English Speaking Union of the United States, Ambassador of Honor * Parent's Choice Award(s) * Teacher's Choice Award(s) * Parent's Choice Award(s) * International Reading Association CBC, *Children's Choice * Library of Congress Children's Book of the Year * National Council of Social * Studies- Children's Book Council * Society of Illustrators Certificate(s) of Merit * NY Public Library 100 Titles of Reading & Sharing * Book List, Children's Editor's Choice * Nomionation: National Book Award for Children's Books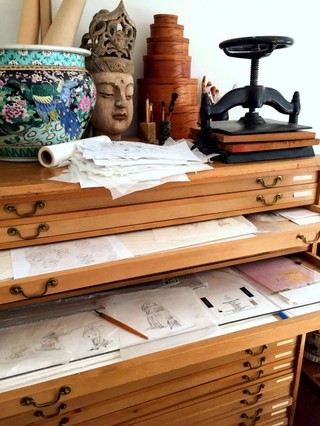 EXHIBITIONS:
The Metropolitan Museum of Art, NYC "Art In Children's Literature" exhibit * The Original Art * Exhibition(s) Society of Illustrators, NYC * Kerlan Collection, permanent collection * Joan Cavanaugh & Assoc. Gallery, NYC * Keen State Gallery * Mazza Museum, Findlay College * Cedar Rapids Museum of Art * Mount Holyoke College Art Museum * Biennale of illustrators Bratislava * Krasl Art Center * Michigan * Denver Public Library * University of Southern Maine * Colorado Academy, Simmons * College Richmond Library * Foster Gallery, Fine Arts Gallery University of Michigan * Simmons College * Art Gallery, Boston * Pelham Art Center, NY * Dromkeen Children's Literature Collection, Australia * University of Wisconson, Eau Claire *
TELEVISION:
Reading Rainbow Feature Selection ( & video tape), WATCH THE STARS COME OUT
PBS Feature Selection, I HEAR A NOISE
BIOGRAPHIES:
WHO'S WHO IN THE EAST, 24TH edition, WHO'S WHO OF EMERGING LEADERS IN AMERICA, SOMETHING ABOUT THE AUTHOR
Inspirational words from Hokusai:

"From the age of five I have had a mania for sketching the forms of things.
From about the age of fifty I produced a number of designs, yet of all I drew prior to the age of seventy there is truly nothing of great note.
At the age of seventy-two I finally apprehended something of the true quality of birds, animals, insects, fish and of the vital nature of grasses and trees.
Therefore, at eighty I shall have made some progress, at ninety I shall have penetrated even further the deeper meaning of things, at one hundred I shall have become truly marvelous, and at one hundred and ten, each dot, each line shall surely possess a life of its own. I only beg that gentlemen of sufficiently long life take care to note the truth of my words.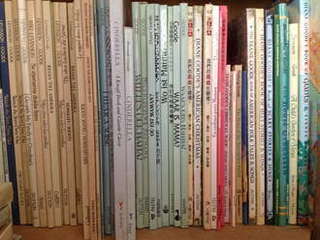 FOREIGN EDITIONS: Spanish, French, Chinese, Japanese, Korean, Turkish, German, Dutch, Hungarian, Swedish, Danish.